SKATE MONTANA PRINT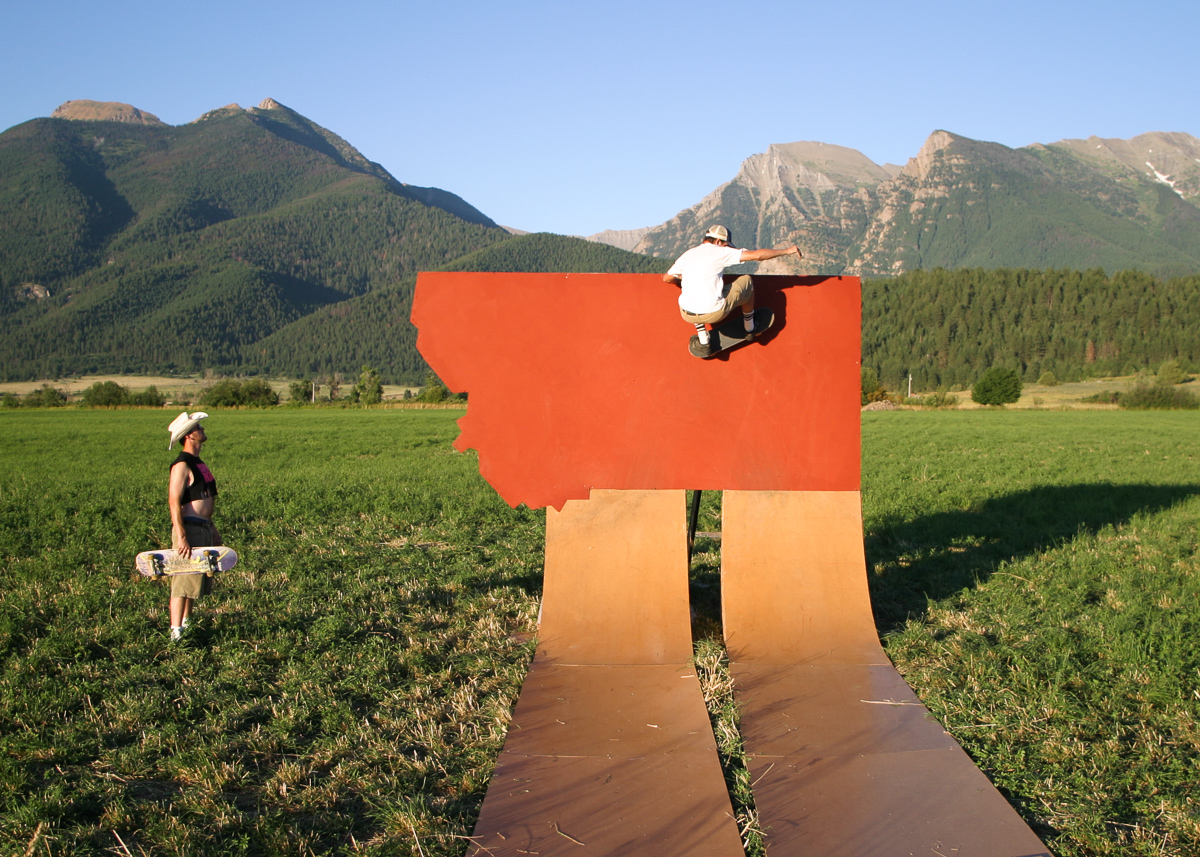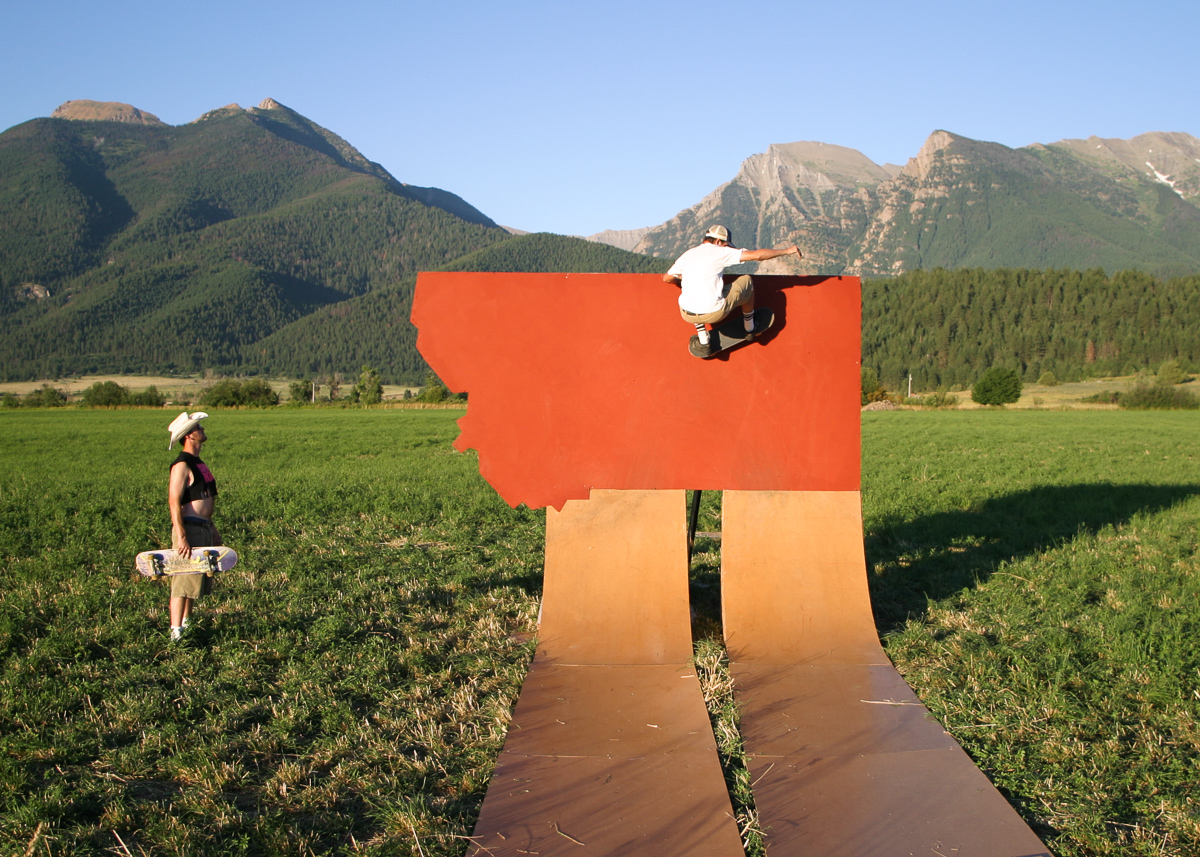 SKATE MONTANA PRINT
Nothing says
"Skateboarding in Montana"
like this iconic image.
Captured in the foothills of the Mission Mountains near St. Ignatius, MT, this photo encompasses many things that I think are so great about skateboarding: Hanging out with friends, a rough-around-the-edges DIY project, pushing limits, and creating something incredible out of nothing.
The Montana sign, which was salvaged from a dumpster, was originally a Montana Power Co. backlit sign … back when MPC was a thing. I had it for a while, and painted it a variety of colors for a few different shoots. It traveled down Highway 93 to the Bitterroot, up 93 to the Mission Valley, and even took a drive on I-90 to a good friend's wedding. It was attached to a framework of 2x6's and 2x4's and was heavy as hell when all assembled. The run-in was simply a bunch of sheets of masonite overlapped to meet up with two quarter pipes, which were steep and served to launch you into the 4+ feet of vert. We tried to angle the sign back a bit to make it easier to handle, but it never seemed to matter. It was steep. It was gnarly. Pictured in this image are Kurt Scott, who is riding across the highline, while Carl Stotts watches on.
This image (which can be seen in all its glory in my SPORT section), is available in a variety of sizes including 8x10 and 16x20. If you desire a different, specific size please email me for a custom quote. Prior to shipment, all prints will be signed by me (©Andy Kemmis) and will include a small, handwritten description.
******************
USPS S/H charges are included in price.
I am happy to offer international shipping to customers outside the U.S. on a case by case basis. Simply contact me via email to receive a quote on shipping charges BEFORE you purchase your prints. (andykemmis@gmail.com OR use the contact page on this site)

No returns or exchanges offered.

Print is for your personal display purposes only and no reproduction rights are granted. Andrew Kemmis retains copyright to image.