Skate Montana T-Shirt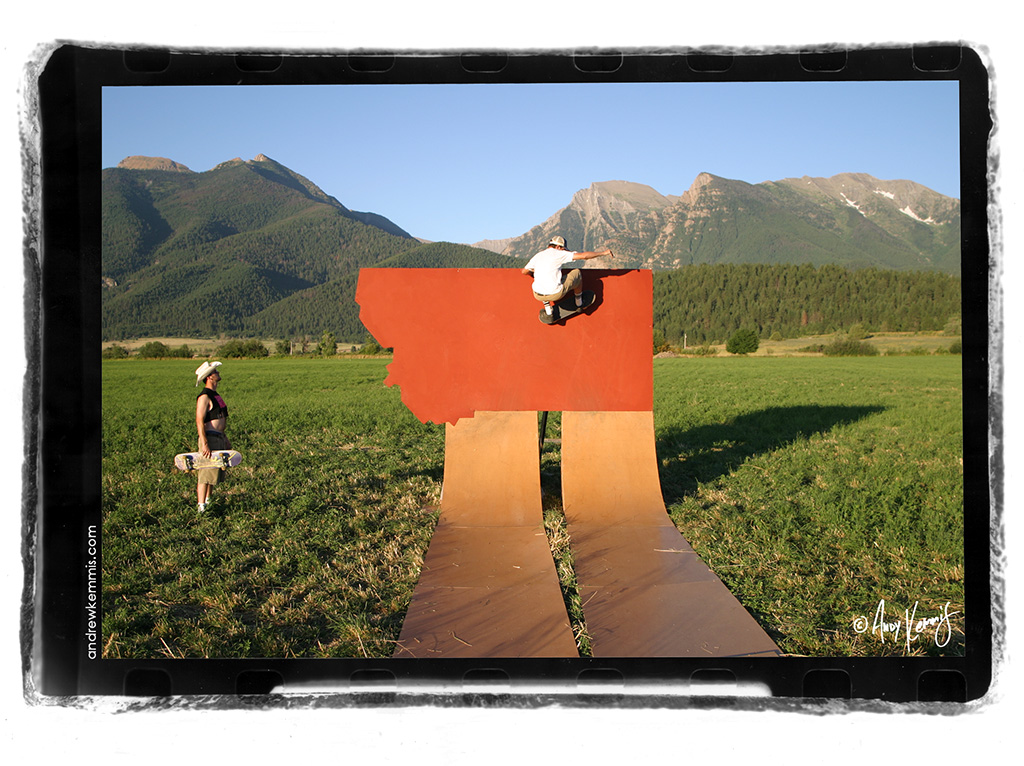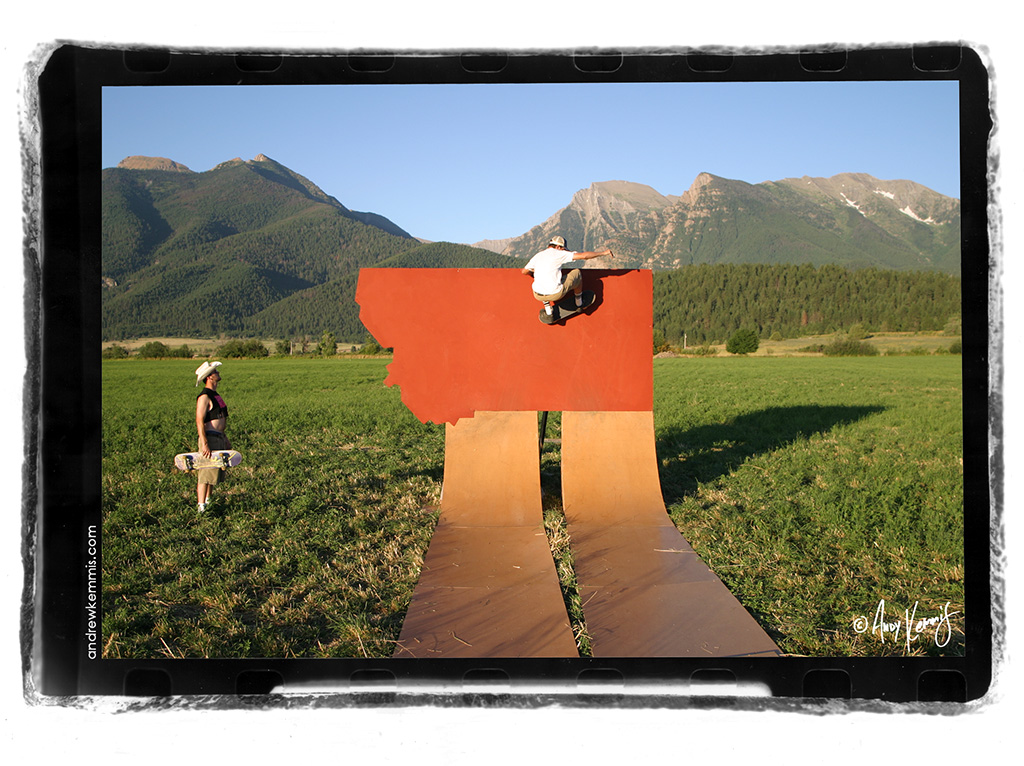 sold out
Skate Montana T-Shirt
A tribute to skateboarding in Montana, I am stoked to offer this – one of my all time favorite images – on a t-shirt.
The shirt itself is nice and soft ... it's a 100% ringspun cotton, Anvil 980 t-shirt. At this time it is available in white, sizes Large and Extra Large. The image is printed on the front only, and measures approximately 8.25 wide x 6 tall. To see the full image, visit the SPORT section of my site.
This image was taken near St. Ignatius, MT with the Mission Mountains as the backdrop. Carl Stotts can be seen on the left holding his skateboard as Kurt Scott takes a road trip across the high line ... he looks to be somewhere near Malta. The sign was an old Montana Power Company sign I rescued from a garbage pile. It was made out of plastic stood almost vertical with the help of a wooden frame made out of (heavy!) 2x6's and plywood. The two quarter pipes were steep and quick, and altogether the whole mess was ridiculously hard to skate.
This product ships within the United States. Customers located outside the U.S. can contact Andrew Kemmis for a custom quote on international shipping.